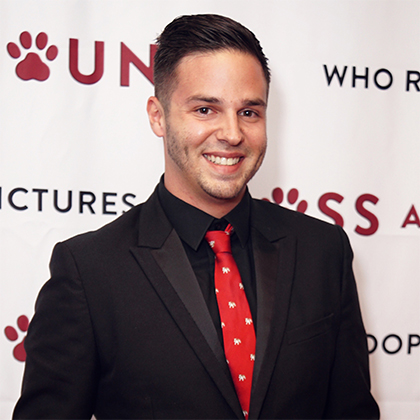 Mancinetti Pictures Filmmaker Jon Mancinetti Based in Los Angeles, California living in Hollywood. Films, music videos, visuals and commercials. Dedicated to creating innovative and imaginative entertainment. Obtained a Bachelor of Fine Arts Degree from Columbus College of Art and Design.

Jon Mancinetti is a videographer that specializes in writing, directing, shooting and editing many types of video projects. Jon loves creating comic book style drawings that influence many of his projects.

One of Jon's biggest projects was the music video "Future Warrior" for the band Palms that debuted exclusively with Spin Magazine. He continues to work with internationally known DJ's and musicians creating music videos and visuals. Jon's visuals have played at massive venues and festivals all over the world including, EDC, Ultra and Coachella.

In 2010, Jon received recognition for writing, directing, shooting and editing his first feature length film "Never Escape." "Never Escape" premiered to a sell out crowd and went on to win numerous indie film awards. Jon continued to produce award winning short films such as "The Mask Returns," based off the popular graphic novel series "The Mask."

Jon has worked for the NBA's Cleveland Cavaliers creating Emmy Award Winning Open Videos which were featured at Quicken Loans Arena as well as internationally televised commercials.

Jon recently finished his short film, "Loss and Found" a true comedic story about losing his best friend, his dog Russell and how he started saving more rescue dogs. Jon screened his film in 40+ cities all over the world, using ticket sales to benefit local rescues. The film is now available to rent or buy on DVD at LossandFoundMovie.com.
http://mancinettipictures.com/wp-content/themes/gigawatt